Welcome
I'M PHOENIX AURELIUS
Alchemist, Researcher, Educator & Modern Renaissance Man​
My personal mission is to help integrate Spagyric Alchemy into the Social Fabric of our Culture to Inspire Transformation and Conscious Evolution of both Ecology and Humanity.
Visit our Online Apothecary
Experience the benefits of our meticulously crafted Spagyrics. Our creations are meticulously produced with the utmost dedication, using only the finest ethically sourced ingredients—organic, biodynamic, and wild-harvested. Each ingredient is hand-selected to ensure unparalleled quality and purity. It's not only a gateway to experiencing their potent benefits but also an inspiration for your journey into creating your own Spagyrics.
Limited Time Only: Use Coupon Code 'SAVE25' and Save 25% On Your Order!
*Not including Mumiyo products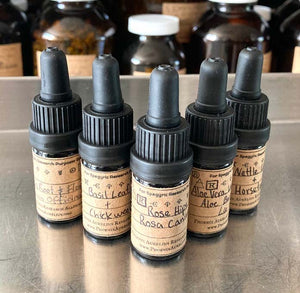 Learn to Create High Quality Spagyrics
The Spagyria 1010 courses provide a thorough and comprehensive introduction to the foundational principles and practices of Spagyria. Our aim is to guide you through every facet of Spagyria at this coursework level, covering introductory theory, praxis, applications in alchemy and hermetics, astrological theory, and much more. You'll gain invaluable insights into this subject through step-by-step instructional videos and a rich array of educational resources. Our mission is to empower you with the knowledge and skills needed to create your own spagyrics, ensuring a truly immersive learning experience.
For those who are completely new to Spagyria, we also have a free intro course available!
Limited Time Only: Use Coupon Code ALCHEMY to Save: 50% On "Spagyria 1010" Online Course!